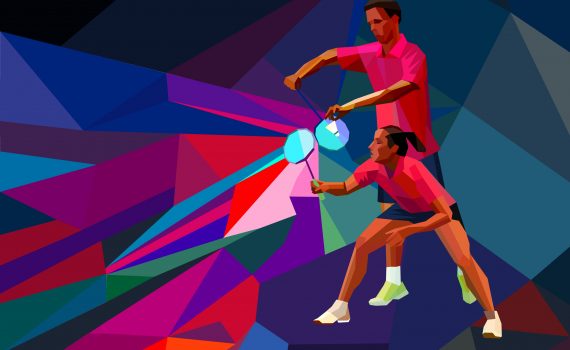 Category:EA,UK Blog
We continuously elaborate on the direction that Enterprise Architecture is taking. Recently we found the inspiring presentation from Gartner  and Marc Kerremans, talking about the construct of a 'digital twin' as a new and emerging concept:
"A digital twin is a dynamic software model of a thing or system that relies on sensor and/or other data to understand its state, respond to changes, improve operations and add value. It includes a combination of meta-tada, condition or state and event data"
Marc Kerremans, Research Director.
This is interesting, as it puts focus on the ingredients of meta-data to provide a better future set of operations. So a 'thing' is no longer a computer…  A 'thing' can be an organisation, a performance, a situation, or a value. It simply becomes borderless, see also Gareth Morgan's 8 metaphors. And there is certainly a potential to apply the known practice from adaptive control theory, where there is a blend of digital models and physical measurements which can be compared, optimised, and used for improved performance.
The basic idea of a digital twin is hence back to classic cybernetics, it is to let "play" and "observe" at the same time. The real system plays it the traditional way with lots of data, but behind the scene, the digital twin is "observing" using a simpler model; and eventually, this will create new controls. Some of the core material by Karl Johan Åström and Björn Wittenmark go back fifty years, describing how dynamic models relying on the external sensor and/or other data can be modeled  with a known distinction to
System identification and adaptation (getting the model parameters),
Filtering (getting the states), and
Control (adjusting the input) based on different predictive horizons and criteria.
Would it be possible to apply Kalman filtering to improve the response of a digital twin? why not! The idea of a digital twin is to apply systems thinking to the organisation so that the organisational performance is considered a system, which can be modeled with states and parameters, and which is likely a stochastic and non-linear system with many inputs and many outputs. Is it controllable? Is it observable? What type of model would we end up with?
Clearly, it will be a hybrid model where finance or sales is easier to measure and forecast than a lot of other performances – and likely as well, where no digital twin is one-size-fits-all, they will be tailored to specific use-cases. Where the digital twin is mostly focused on the prediction, it will benefit from the updated set of data which is also part of the living architecture.
So, the trajectory is to move the digital twin more into the direction of information management, where information models are established, and where statistical properties of the core behavior are turning measurable, so that with data-lakes and big-data that we can start to model and identify the dynamic models of the enterprise – rather than to see a bunch of tables. Not necessarily an easy task, but as stipulated by Gartner, the purpose is to provide better planning to lower the risk of fact-based decisions. With a digital twin of an organisation, we can measure the input/output of an organisation, and we can forecast how it would develop. The adoption of digital twins will likely lead to models that can be used for simulation and forecasting.
The Internet of things (IoT) provides a bigger and larger system where the business operating model at heart to us should include performance measures and measurements of many variables. And to apply this in a business context, the target is to find an algorithm to forecast and optimize the predictions given different types of input.
There are, however, different grey zones in this concept to get it fully operational.
One is the cultural shift that one needs to consider.
Another one is the statistical models to be applied, how and what,
A third and not the least, the choice of 'states' and 'parameters' of the model, a model is typically known as the business operating system (BOS).
We advocate to start the journey towards enabling a digital twin by three simple steps:
Identifying the 'meta-data' initially to provide a logical layer of how an organisation is connected from suppliers to clients,
In the second phase to apply states and parameters to consume measurements to connect the dots of the BOS.
With a focus on dashboards, outcomes and KPI's this brings the third phase to compare targeted and measured values. This is what essentially is the fuel for the digital model to optimise your fact-based input to the strategy-to-execution.
The scenario-based planning may be accelerated by these kinds of models. Use a digital twin of an organisation to help your business leaders to minimize the risk of new growth. We advise beginning with the logical layer. This is where fly-by-wire dashboards can be produced for guiding your business journey. This is where the digital twin should be used to maximize business outcomes. The importance is the act of digital planning as well as the precision of the models. If you are interested in technology supporting a digital twin of your business, we can help you! Don't build it yourself, there are emerging technologies supporting big data and digital twins.