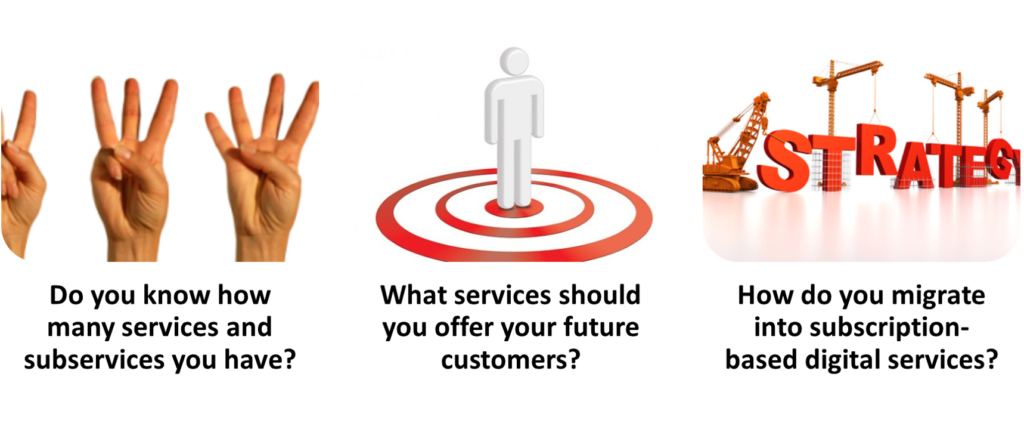 We help you gain control over your future revenue!
We help you with digital business design! With our guidance and practice you get transparency to your future services that will transform your business to a subscription-based business model where focus is not on hardware assets with software, but on the customer-driven set of services that enable a growing subscription-base. We help you to analyse your business blueprint, and then provide the customer-centric service catalogue with a solution to governance, revenue, innovation and a clear transition into service orientation with recurrent revenue year after year.
With digital business design we provide the coupling between market, strategy and services. We ensure a digital solution, data-driven governance, and we provide the methods and practicee to ensure concise and updated information to the estate of your journey towards digital services. We help you manage lifecycle management, having a clear focus on what should be innovated,
consolidated or removed within your service portfolio.
Digital interaction using smart analytics and digital modelling is defined in our DNA. We provide advisory services and solutions built on leading technologies and a new consulting approach where we support you through your entire transformational journey. We are dedicated to help you improve your benefit realisation and resource planning.



Explore our relating services