With focus on a next-generation technology to EA, we advise you to shift mindset to create business impact from EA.
Regardless of what stage your business is at, you might experience questions like:
– How to provide capability-based planning?
– Which business capabilities should be divested, improved or extended?
– How can I connect IT Risk and IT Security to my architecture?
– How can we drive collaboration and planning to support strategic roadmaps and initiatives?
– How do we support agile development?
– How do I ensure communication between organisational stakeholders?
– How do I make my architecture visually appealing?
Do you recognize questions like these, or do you find it hard to answer them? Then you will benefit from our services.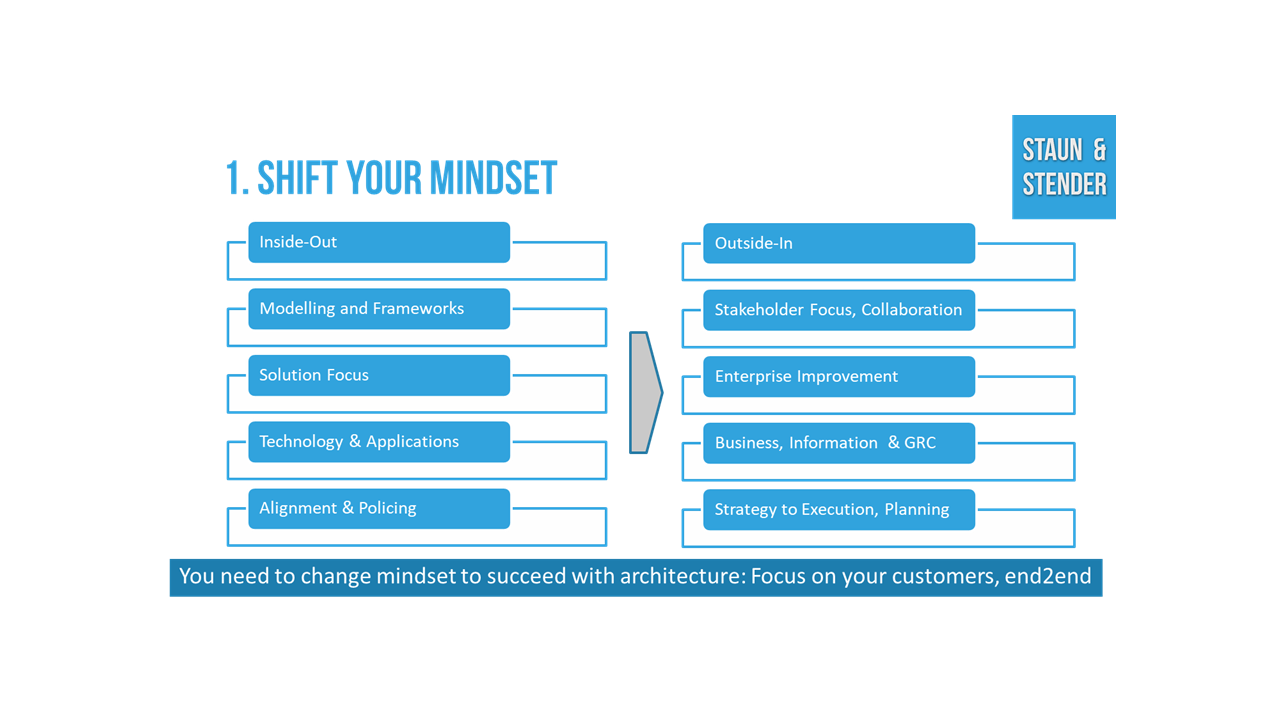 We help customers to setup their architecture practice with focus on enterprise architecture (EA), business architecture and a living architecture. Very often, EA is referred to strategy-to-execution. A strategy and planning discipline that involve more people to succeed with the collective contribution and common understanding of leading business change. we can close the gap.

Explore our relating services