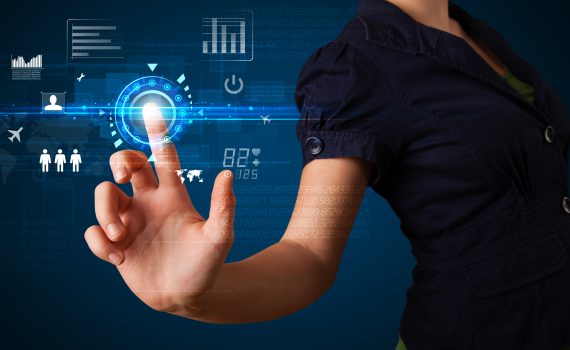 Category:EA,UK Blog
In the latest Harvey Nash/KPMG CIO Survey 2017, which is the largest IT leadership survey at all, there is a number of key take-aways! With 4498 responses from CIOs and technology executives across 86 countries, this survey outlines some of the high demands.
One of the main trends in the level of change they are experiencing has reached unprecedented levels, and increasingly it is coming from unexpected corners. Many technology executives are turning this uncertainty into opportunity. They are helping their organizations become more automated and digital, navigate through unpredictable change, and thrive in an uncertain world. This also aligns well with disruption, digital transformation, and the act of digital planning, rather than the specific plans.
A conclusion from the above survey also reveals a clear divergence between organizations that are effective at digital transformation and those that are not (read digitization). CIOs at these 'digital leader' organizations are almost twice as likely to be leading innovation across the business. That is, 'digital leaders' who take the opportunity to work with disruption and dare a digital transformation, will likely be leading the innovation processes across the business.
Some of the key findings are: Two-thirds of organizations are adapting their technology strategy because of unprecedented global political and economic uncertainty, two-thirds! Almost 90% are maintaining or ramping up investment in innovation. That is the digital strategies are reaching new levels, and the single fastest-growing tech skill in demand to succeed with this is the enterprise architecture. IT projects are getting more complex, have unclear objectives, need to work under still more open-ended environment, meaning the importance of solid and living architecture is becoming a necessity for digital leaders. Here we use the term enterprise architecture, as defined by Gartner,
"Enterprise architecture (EA) is a discipline for proactively and holistically leading enterprise responses to disruptive forces by identifying and analyzing the execution of change toward desired business vision and outcomes. EA delivers value by presenting business and IT leaders with signature-ready recommendations for adjusting policies and projects to achieve target business outcomes that capitalize on relevant business disruptions".
So growing demand for enterprise architecture is not the static picture from two-three decades back. The evolving discipline of enterprise architecture is focusing on execution of change, planning with disruption, and with a clear view of business outcomes. This requires not one-size-fits-all tools nor performance processes. It requires an open-ended approach where scenarios may be planned, the business model may be expanded over time in an agile way, to be constantly validated and experimented with before implemented (also referred to as a digital twin). And while planning for the future business blueprint, there will still be a large amount of legacy to be resolved or migrated.
The living architecture is based on an eco-system of connected insights. The pendulum swings back to central knowledge, democratized input, for all the dots that need to be connected in a larger enterprise, including products, services, strategy, business, applications, and infrastructure.
We often advocate that for companies who are interested in enterprise architecture, make sure it is not an end in itself, but a means to accomplish the digital strategy and innovation required to fulfill the digital planning. Clearly, the survey puts a high demand on enterprise architects who can execute the strategy and provide a digital transformation. One may see digitization as a pre-burner or enabler for the next steps, but if the paradigm of the business model isn't changed, disruption not considered, nor if the digital transformation isn't led by the business strategy, then it will have a hard time to sustain.