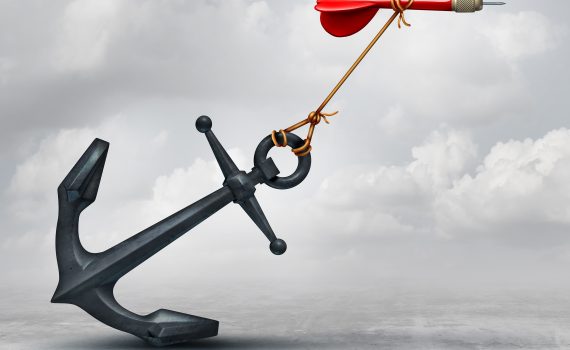 Category:EA,Services
Based on a conversation this week where the topic of digital transformation was discussed, we synthesized the following:
Many talk about 'digital transformation'; fewer agree on what it means and doesn't mean; and too few succeed in doing it!
Using the term as defined in our recent post, then digital transformation represents the change to a different business model where the future business achieves a different market position with (maybe radical) different services, offerings, delivery methods, locations and meet-up. Using this definition, a lot of organisations will today maybe work with digitization, but not the same as digital transformation. Companies that strategically seek to change the paradigm and business model are radically different than those companies which talk about digitizing some processes. To quote recent post,
 "Digital transformation is the strategy to execution toward a new business model which is based on a different paradigm, that it splits rather than fits the existing processes, and for that you need to map-out your future business model. Don't start with your existing processes; start with your future operating business model!"
It becomes more evident that the discipline to succeed requires a top-down approach to define the target business model. Some may suggest that 'digitization' could be a step towards the 'digital transformation', however, if the digitization is based on fitting processes, and digital transformation is based on splitting processes, one will almost never lead to the other!  To succeed with digital transformation, there is at least a handful of key success factors to consider. Let's discuss some of the important ones:
Map-out your future business models. Digital transformation is about getting to the open-minded discussion of where we want to 'move to' in terms of future products, future services, future customers in order to innovate the business model. This has nothing to do with optimizing the existing business processes but is a pure forward-thinking exercise. As highlighted in the McKinsey Quarterly, organizations are embracing digital transformation to knock down traditional industry boundaries and disrupt conventional business models.
Drive-out your business model for time and space. Digital transformation is also about exploiting digital advances and to couple digital technologies, then to use these advances and couplings to optimize the business model to eliminate or optimize the value chain and customer experience in time and space. This may be barriers or man-power works today, it may be self-service or differently delivered in the future. We often say, that Michael Porter is still valid reading, just to be seen in the new digital context! Eg. if one can deliver an email rather than a physical paper envelope, it opens a lot of future services and delivery models.
Plan with Scenarios. No-one has the full insight to the future, so to plan and make it realistic often involves scenario-based planning or risk considerations. As discussed in the recent post, the quote of Dwight D. Eisenhower is still valid, "In preparing for battle, I always found that plans are useless but planning is indispensable". We always recommend the exercise of information management to provide risk-based or scenario-based planning, which is typically where tooling such as  MooD or similar digital transformation suites can help. Reason is, that for a company to survive coming 3 or 10 years, it is hard to argue that no considerations of external threats, new technologies, emergent legislation should be not be considered. May well be that the forecast is poor and the prediction ends up being wrong or displaced, but planning as the preparation and improving the agility of what to respond as an enterprise is indispensable.
Make it business-led on a digital platform. If you want to make an impact, try to avoid too many barriers. Focus on the strategic change with focus on strategy-to-execution. This is most easily accomplished by enabling the strategy-to-execution with modern technology. With a core focus on the strategy implementation, it is possible provide actionable insights. This may or may-not be solved with agile approaches, which is another topic.
Be first in the game. Unless protected by borders or regulation, the front-runner is most often the winner. The only constant is the change – and as highlighted in the McKinsey Quarterly article, organizations are embracing digital transformation to knock down traditional industry boundaries and disrupt conventional business models. In other words, the first ones to see the potential of the new business model are likely given a better chance to reach it.
If you look for advise how to start and implement a digital transformation initiative, please do not hesitate to contact us.
You may contact us for our solution, next-insight, to read more. We help to align long-term planning with short-term planning, which is an ongoing architectural process – and a digital process of information management. Long-live the digital planning. If you have questions, please make contact. We are a consulting house with senior profiles and business solutions; we provide deep expertise in digital planning, digital governance and process automation. We power your digital mood!