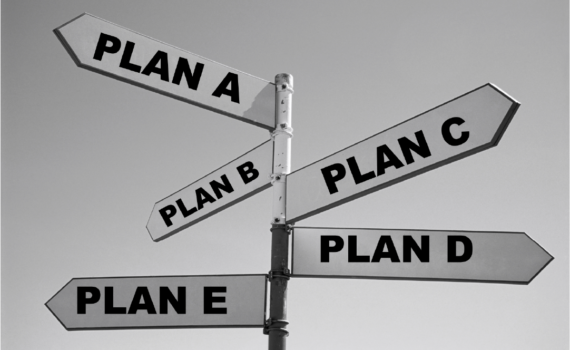 Category:digital transformation,EA,UK Blog
SAFE and scaled agile development is the new mindset for many product-oriented businesses as a smarter way to get pace into software development. Often the speed of delivery is increased as autonomy supports local decision power and more open-ended development and with dedication by a local product manager in each product team.
However, some decisions are more enterprise-wide and more strategic, so how to make the right balance between central planning and local authority? Known risks to SAFE are that in practice it does more single-loop learning than double-loop-learning, so it it often goes with the skills the team currently have. The team accepts their existing constraints, which automatically limits the potential for a high-growth offering. Second, the team curtail their ambitions on the product. Instead of a major breakthrough, they tend toward only incremental improvements on existing offerings. In other words, agile is not for every situation and it still requires strategic planning and digital planning at corporate level to support the overall strategy.
Digital Planning is the discipline to work with long-term strategic actions without being detailed of how to implement activities. It provides an overall investment focus to values and outcomes and how this ties into the investment streams to provide digital road-maps for planning. While the old approach of power-point based IT Road-map planning seems dead, the digital formulation exists and helps direction-setting the entire purpose of planning.
Planning may be situational, just like detailed plans always will depend on the specific case, situation and conditions. The difficult part of planning is the uncertainty of the future: One may shorten the horizon to improve the likelihood of estimate,  improve the underlying model, or reduce the feedback from the prediction to mitigate the uncertainty. However, does it in context of strategy and market remove the need for planning? The answer is "no". The ubiquitous purpose of strategic planning is to become aware and be prepared – and that clearly involves more stakeholders and is very different from the actual plans or project performance. We came to the conclusion that there are five fundamentals as to why strategic planning is important – and despite their inherent uncertainty, they are more required than ever!
The opposite of Planning is not no-planning; the opposite seems to be detailed plans or loads of backlogs that are excelled into beyond the point of validity. Planning serves a higher purpose.
Projects differ in uncertainty – to what degree are they repetitive and common? Should we really apply the same methodology to all types of development?
Situational transition dictates what methodology to apply  – How to secure the right toolbox for the right type of development?
The definition of Planning is that well defined? If you ask the chef, planning is to have the groceries for the dinner same day, whereas for the farmer to produce the crop for harvesting season. Do we mean the same even though we use the same wording?
Not to mention the data-connectivity – only an old-school architects would do product roadmaps in PowerPoint. If planning is democratized, poor planning is the same as a poor information based on no-connectivity and silo-approach.
Let's go through these fundamentals one-by-one:
A: The opposite of Planning is not no-planning
The ubiquitous purpose of planning is to become aware and prepare. So planning has a value to understand, e.g. why a competitive product or service is challenging a revenue, and very different from executing a marketing plan without changing it – or changing the product or service, if indicators show the battle will not be won. Dwight D. Eisenhower once said,
"In preparing for battle, I always found that plans are useless but planning is indispensable".
– Dwight D. Eisenhower
For a company to survive the coming 3 or 10 years,  it is hard to argue that no considerations of external threats, technology changes, emergent legislation should not be considered. But equally fair to guess, that even considered, the actual impact will not be fully understood until later in time. May well be that the forecast is poor and the prediction ends up being wrong or displaced, but planning as the preparation and improving the agility of what to respond as an enterprise is indispensable. The purpose of keeping the foundation of the planning intact is crucial in a digital world. Scenarios of what-if alternatives might be understood, and the opposite is not no-planning. The opposite is a constant pressure on doing the execution of the approved plans.
B: Projects differ in uncertainty
To what degree are they repetitive and common? Should we really apply the same methodology to all projects? Agile is certainly something we advocate for open-ended discussion, but if you happen to have more close-ended solutions, the construct of agile approach may be much too time-consuming. Agile goes well when everyone is uncertain – that will eventually lead to planning. However, if the project is to setup yet another new shop, the type of project may not be new, and the approach to seek experiments and agility may be less urgent.
C: Situational transition dictates what methodology to apply
The STARS approach by Michael D. Watkins ought to be mandatory reading for all information architects.
If you have something to protect such as knowledge, services, brands or patents, you will likely be in a sustain or realignment situation where you have time to act and provide planning of how to secure your assets as part of a business transformation.
Typically architects asked to help in a turn-around or start-up's will have a much harder time, when speed of action weighs higher than thinking to protect parts of as-is. One could argue, that that the act of planning, in case of a change in oil prices is really to prepare for a worst case scenario, such as a 50% cut in price per barrel, before it happens. But as we don't know the prices in the future, the specific plans are likely of no use – but if we can carve-out the actions to take given specific what-if conditions, that may be indispensable as the new way to do long-term planning.
D: The definition of Planning is that well defined?
Is the definition of Planning that well defined? If you ask a chef, planning is to have the groceries for the dinner that evening the same day, whereas the farmer needs to know what to grow before harvesting season. Do we mean the same even though we use different wording?
According to Wikipedia,
"Planning is the process of thinking about and organizing the activities required to achieve a desired goal. It involves the creation and maintenance of a plan, such as psychological aspects that require conceptual skills. As such, planning is a fundamental property of intelligent behavior."
So even here planning has a wide range of meanings, and provided the desired goal is to continue as an enterprise, we should all maintain a plan of how to survive in the market. Maybe that is different from the actual 3-year road-map, however, if the plan mandates to migrate to a new payment platform or banking platform – how can we do this without more detailed planning?
E: Not to mention the data-connectivity
Only an old-school architect would collect excels for planning, so is poor planning the same as a poor architecture? Or could it be that poor planning is often the immediate outcome of poor information management? As described in other posts, we see the concept of living architecture or new architecture as a fundamental for successful planning. Because pace of change is increasing, and management calls for better ways to get insight to what-if. the objective of digital planning is collectively to prepare more for these events.
Which services should we expect to use the coming years? Where are the candidates for take-out? What new offerings will fuel our revenue? Such analysis should not be project deliverables, but be part of an ongoing planning where data may be connected and viewed in new ways to support few-clicks to better fact-based decision support. By revitalize the architectural information you can move the data governance to be automated and be part of the strategic agenda.
We tend to say that long-term planning needs to align with short-term planning, which is an ongoing process – and a digital process of information management. Long-live the digital planning – may be part of the digital transformation!
We simplify and amplify digital planning!