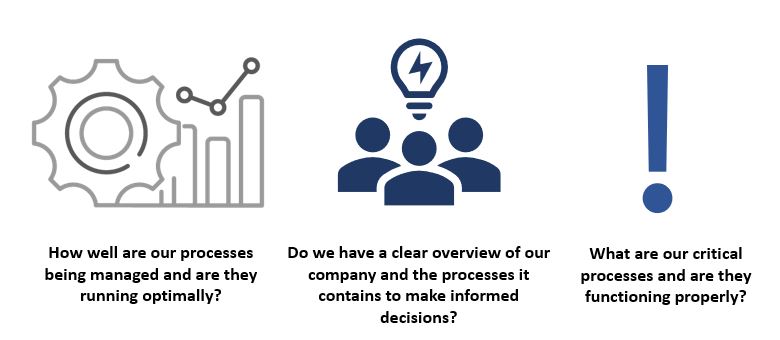 Let Staun & Stender help giving you overview and conistency in your processes!
Process modelling can be a useful tool for process optimization, as it graphically represents the organisation. It provides you with a digital illustration of how your company is operating. A clear understanding of your business' processes can among others enable your employees and stakeholders to work more efficient, but also provide more consistency and control over the processes. 
Digital interaction using smart analytics and digital modelling is defined in our DNA. We provide advisory services and solutions built on leading technologies and a new consulting approach where we support you through your entire transformational journey. We are dedicated to help you improve your strategy execution of different planning disciplines such as resource planning, market and value forecasting and next generation of EA (Enterprise Architecture).  


Explore our relating services