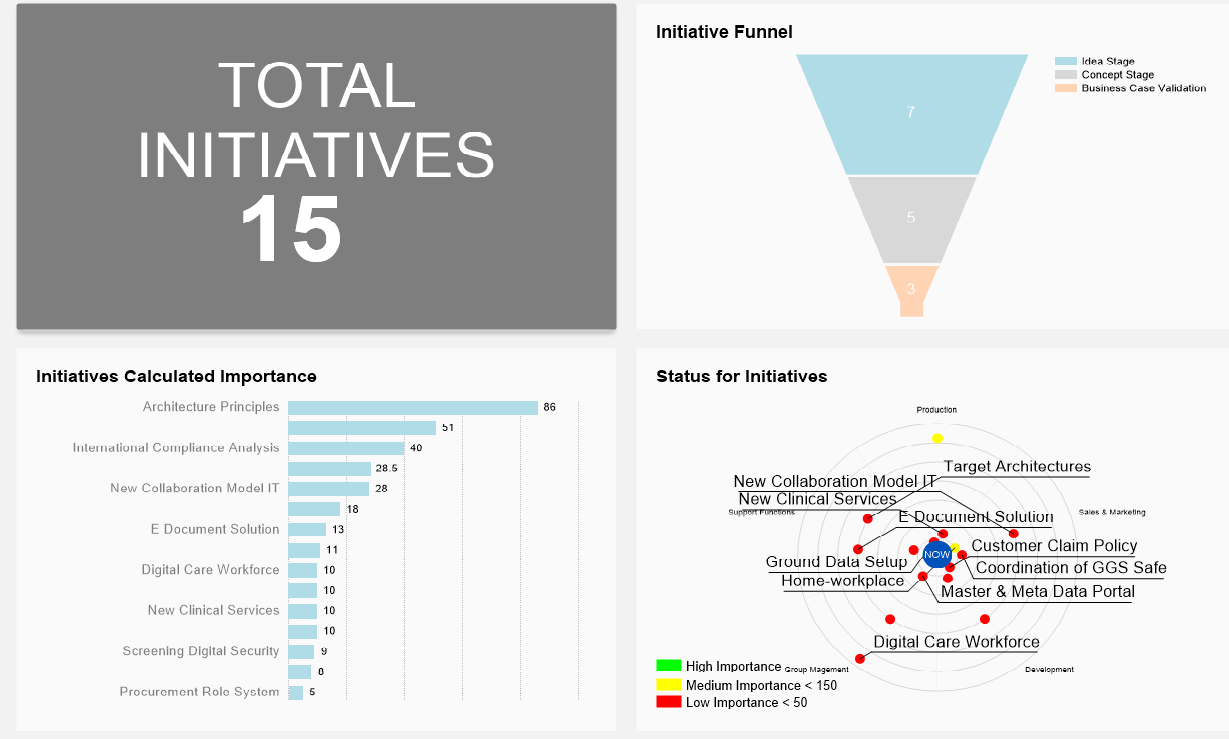 We are leading in digital transformation and strategy execution. We provide a large number of services, helping our customers to succeed with strategy planning, investments and digitalisation. We focus on achieving business outcomes – and via democratized solutions we guide you to succeed faster and safer with the digital transformation.
The digital solutions we offer help you gain insight, better digital governance, smarter collaboration and re-usage of data and master data in a business-centric practice.
We help you in establishing and developing your EA Function. We can assess your maturity and guide you to empower your organisation. This will enable you to create an architectural governance that will minimize risk, improve your compliance and enable change. 
 
We ensure that there is a connection between portfolio governance and strategy execution by democratizing your data and supporting your agile development.  

Click to read more – and please take contact, if you have a challenge not described here which you would like to discuss…
Explore our relating services