With practice and advise, and a next-generation technology, we can advise you to shift your mindset into strategic perspectives of enterprise architecture and business architecture.
What is the motivation for business change? How to enable the company to grow in coming years? What segments, what customers, what products should we develop? It is questions like these that set the agenda for business architects every day.
Join our thinking, and benefit from our services. 
Latest recording from IRM Enterprise Architecture and Business Process Planning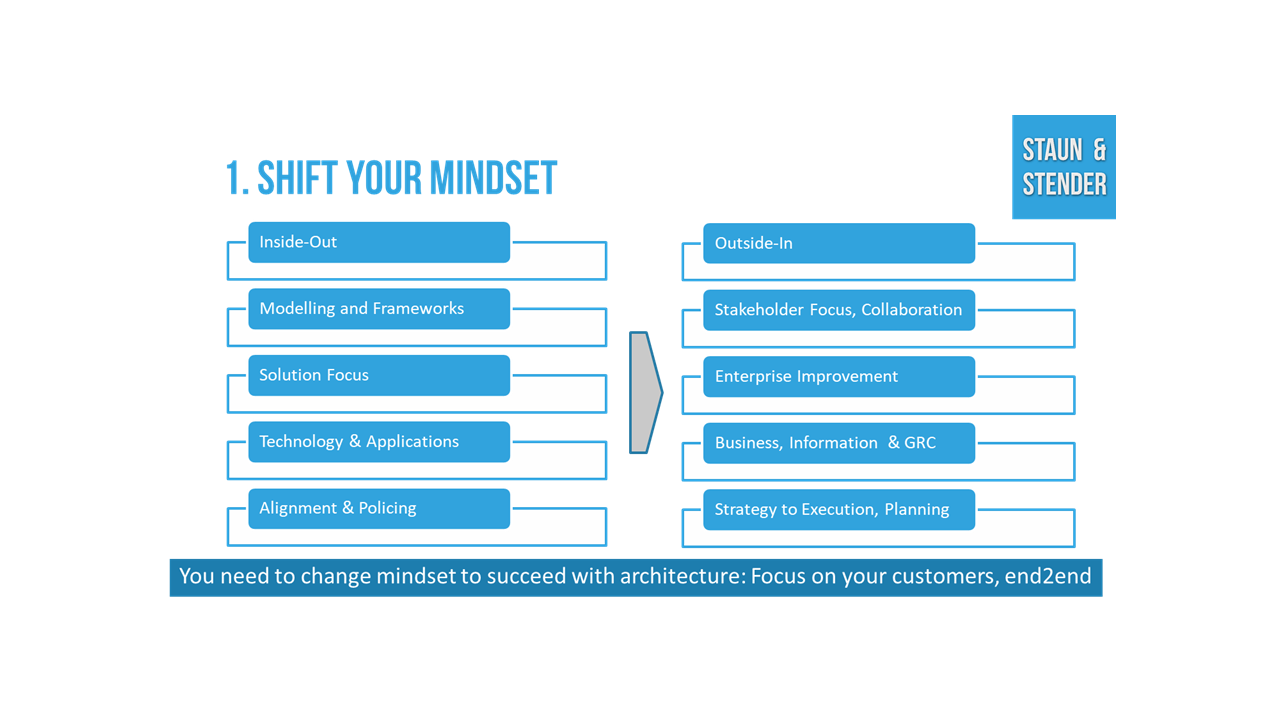 We help customers to setup their architecture practice with focus on enterprise architecture (EA), business architecture and a living architecture. Very often, EA is referred to strategy-to-execution. A strategy and planning discipline that involve more people to succeed with the collective contribution and common understanding of leading business change. we can close the gap.

Explore our relating services