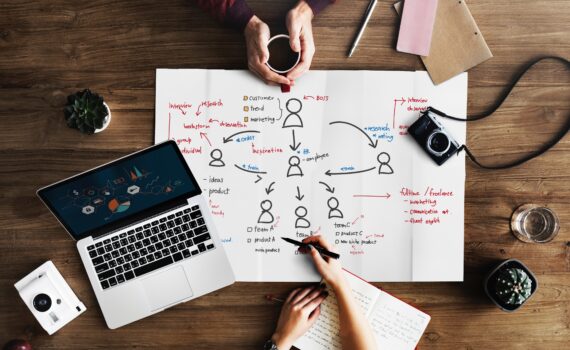 Category:
EA
With the solution for Business Design, we provide a data-driven solution to your big data and business architecture, helping organizations with the vast amount of variations of data located in excel sheets, databases, tools etc. Very often, these data are neither 'connected' nor applied to a common understanding of working together. The potential of these data is to wire the contents to the business design, architecture the insight to your business.
With the increased globalization, new technologies, and disruptive business models all support the need of a journey to get more insight from the vast amount of 'big data' that resides in larger enterprises. With the Business Design Solution, you may analyze future products and services, assess the impact of new technologies, and connect to the many data sources offering an opportunity to rich inside of what drives what. With our strong digital platform for building data-driven business design, you avoid the pitfalls and long timeline of classic BI-techniques, and instead gain the insight of a democratized decision-support in your planning and governance.
Data-driven business design can ensure differentiation to your business, increase the agility and arm your strategy execution in terms of achieving business outcomes. The result is a solid foundation for business development and better margin than competitors.
Whitepaper on this topic
To download out paper on Project Portfolio Management enter your details below and we will email you the file as an attachment. Make sure to double-check your email to receive the file.
[email-download download_id="226″ contact_form_id="132″]
You may contact us for our solution, next-insight, to read more. We help to align long-term planning with short-term planning, which is an ongoing architectural process – and a digital process of information management. Long-live the digital planning. If you have questions, please make contact. We are a consulting house with senior profiles and business solutions; we provide deep expertise in digital planning, digital governance and process automation. We power your digital mood!