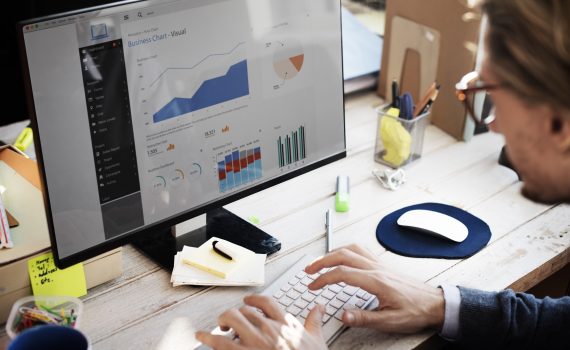 Category:
EA
Key focus for next generation EA is transparency, portfolio planning and collaboration in the cloud. Previous generations of EA focused on either drawing capabilities or solution architecture with lots of modelling in "thick clients". The new generation of EA has a business audience, who needs a platform that is an intuitive cloud based web-portal, managing an eco-system of data-sources and much interaction with your colleagues. This is what helps you to create success with your IT strategy, business processes and portfolio management!
A next generation EA with proper advice and implementation will drive-up maturity of governance and process optimisation of your company. It offers collaboration to build a unified view of the business; it is a living architecture with portfolio updates so that data is fresh and updated; it is managed by people in your organisation. This is a giant leap to get factual insights to make better decisions.
Next Insight® is our digital cloud-offering of a market-leading next generation management solution to master strategy execution and Enterprise Architecture (EA). Connectivity is key! You get the digital automation that offers adaptors to e.g. ServiceNow CMDB, ARIS, MEGA toolsets. This enables a user-friendly full-stack transparency between technology and business, between planning and operations, between architecture and sourcing.
This helps companies to make scenarios and strategic planning to do value forecasting. It allows us to interview and assess your stakeholders and business executives to interpret what the strategy formulation means in terms of business priorities and execution – shared and communicated to the organisation – updated and enriched back to the stake holders.
With our approach you will learn how to create rapid results to align processes and data to build up information layers and a digital model of your business that supports learning and performance monitoring.  we offer you overview, analysis and management perspectives on portfolios such as
-Your business processes
-Your compliance, risk, GDPR
-Your applications and systems
-Your products and services
-Your technologies (servers etc.) with ServiceNow Adaptor
-Your investments (projects, demands, etc.)
-Your governance (decision boards, members, etc.)
Next Insight® is the market leading cloud offering with an agile thinking behind. We are in the business of digitalisation and digital transformation – offering the obvious choice to any large organisation that needs to succeed with strategy execution and transformation.
The true value of such a management system is the ability to manage large amount of data, using rapid results and prebuild adaptors to AD, Finance, ServiceNow CMDB etc. This approach offers you a digital model, by Gartner referred to as the digital twin of how the organisation behaves compared to real data.
Our next-generation platform offers you the planning option to compare model data and real-world data. As build on proven and leading technologies and methodology, some refer to this as enterprise intelligence – something that is more interactive and cloud-enabled than classical approaches, and something that helps you to get processes and master data in control.
You may contact us for our solution, next-insight, to read more. We help to align long-term planning with short-term planning, which is an ongoing architectural process – and a digital process of information management. Long-live the digital planning. If you have questions, please make contact. We are a consulting house with senior profiles and business solutions; we provide deep expertise in digital planning, digital governance and process automation. We power your digital mood!