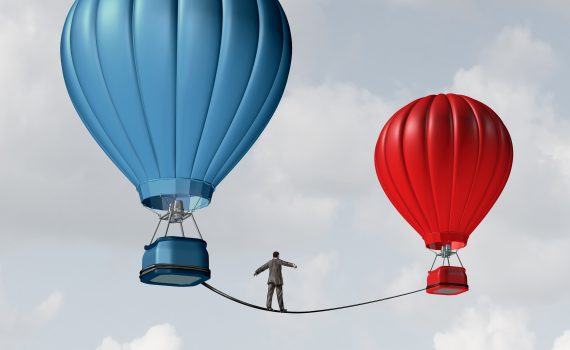 Category:EA,Services
As part of the strategic agenda of winning the inner game and outer game, there is a certain set of digital themes, where at least one of the digital themes always relates to the operational efficiency and the digitizing of business processes. As part of the inner game, we recommend to analyse and plan for a digital theme '[Improving] – Process Excellence'. This is the discipline to digitalise the existing set of processes, and provide transparency to the  business processes  as a foundational layer for the process intelligence:
Business process management (BPM) in short is a discipline for an enterprise to focus on "how we do things" to discover, structure, analyze and improve or digitalize the business processes. The core focus is to document, analyze and improve an overall corporate performance by managing the business processes more efficiently.
BPM is the field of methods, notations, and technologies, however, there is increasing awareness to document business processes both within specific notations like BPMN or certain business process models, that is, to increase the standardization of  'how we do BPM'.
Within certain sectors where the number of transactions and customer operations are high, or where the risk of deviations to expected handling may be of high severity like health or safety, the imperative of BPM is much higher! This is to secure the constant focus on better quality, fewer failures, and higher efficiency. This is typically what is driven by standardization programs, quality management, etc.
Standards like ISO-900x clearly have a focus on quality and continuous improvement promoting an approach to BPM. As such BPMN is not required, even though it may be an enabling easy choice.
Provided an enterprise has reached a foundational understanding of what they do, and how they do things, they are typically able to progress to a higher degree of maturity. We see many organizations still struggle at a very low maturity level, were simply to ask for 'what business processes do we have?' or 'what is the characteristics?' will provide empty looks or smiles, rather than answers.
This is typically where BPMN as notation, collaboration tools like Signavio, and an architecture approach should be introduced. if not, we face the alternative that organizations may start and "end" their journey into BPM very promptly,  e.g.
If you start to document all processes of an enterprise from wall-to-wall 'without proper tooling' or 'with the tool but without approach'. This will be as to boil the ocean! If you ask people to document their processes, the risk of losing interest in the outcome may dry out much ahead of the project timeline.
If you start without proper tooling and proven approach, but prefer to start cheap and simple with no advisory, free tools, or heavy-client tools, the chance of getting the enterprise to contribute or value the outcome is low.
If you don't pass the simple levels of browsing processes, visualizing processes, linking it to the most relevant meta-data and use-cases, the value of such an initiative will typically not pay off. It is like climbing a summit taking only the first steps.
However, if you manage to seek advice and find a solution path to the introduction to business processes and related capabilities, this can turn into strategic planning with a focus on tight alignment to management needs. This is how BPM becomes actionable and relevant for the digital transformation. This is what provides the foundation for more advanced use-cases, often referred to as process intelligence (PI):
Business process intelligence (PI) in short is a discipline for an enterprise to use the BPM knowledge to provide more accurate or real-time information of the business processes and its related task to increase transparency and decision support to what tasks exist, who does the work, how long does it take and what is the cost or time of bottlenecks.
The use-case of PI is clearly more actionable – clearly more related to management and risk handling. PI is how to analyze more complex dependencies or suggest improvements on cost and simulated insight. This has to be integrated with Information Management (IM) systems where analytics, dashboards, and related master-data are managed, like the MooD digital platform. Such information can then be used for the refining of processes.
Strategy execution and predictive analysis as part of digital twins are clearly linked to enterprise architecture and planning where future scenarios can be analyzed and decided ahead of project implementations. Information management becomes the intersection of business process intelligence and digital planning.
If you are interested to know more, seek advice from us to improve your process intelligence.
You may contact us for our solution, next-insight, to read more. We help to align long-term planning with short-term planning, which is an ongoing architectural process – and a digital process of information management. Long-live the digital planning. If you have questions, please make contact. We are a consulting house with senior profiles and business solutions; we provide deep expertise in digital planning, digital governance, and process automation. We power your digital mood!